Matthew Klein FSA, EA, MAAA
Vice President & Senior Consulting Actuary
Matt is a thought leader with the USI Consulting Group, writing and presenting several articles over the years on evolving pension strategies. With twenty years of experience, Matt authors the monthly Pension Indicator™ which tracks the impact of corporate bond yields and stock market performance on the funded levels of pension plans.
His experience includes consulting with clients on employee benefits, retirement plans, strategic planning, forecasting, de-risking strategy, plan terminations, and actuarial systems. Matt became a Member of the American Academy of Actuaries and an Enrolled Actuary in 2005. In 2009, he became a Fellow of the Society of Actuaries.
Like LeBron James, Matt started out just a kid from Akron, Ohio.
To contact Matt, call us at 216.343.0211, or email him at This email address is being protected from spambots. You need JavaScript enabled to view it.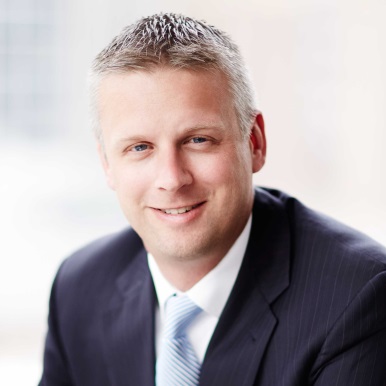 Mike Shebak
Head of Institutional Consulting, Senior Managing Director
Mike began his career in the investment advisory industry in 1999, joined Clearstead in 2006, and became a shareholder in 2010. Mike leverages his many years of institutional investment consulting experience to serve as Clearstead's Head of Institutional Consulting. In this role, he sets the direction and management of the firm's institutional consulting practice and OCIO business (PRISM). As a member of the Executive Committee, Mike leads efforts to deliver innovative solutions to clients, grow our practice, and mentor our talented professionals. Proudly, Mike also continues to directly manage some of the firm's most complex institutional clients. Mike obtained his MBA from the Fisher College of Business at The Ohio State University, and his BA from Wittenberg University. Prior to joining Clearstead, Mike led the investment advisory product management and investment operations functions for two large regional banks. Mike currently serves on the Board of the Community Foundation of Lorain County as Chair of the Foundation's Investment Committee, and on the Board of the Cleveland Chapter of Fellowship of Christian Athletes.
To contact Mike, call us at 216.621.1090, or email him at This email address is being protected from spambots. You need JavaScript enabled to view it.